We are the

most experienced

tech investors in New Zealand

Since 1998, we've worked together over multiple funds. From seed funds to the growth fund we're investing now. We've developed a robust approach to investment selection and diligence, are well known in the New Zealand investment sector, and work hard to add value to our portfolio companies. We're not hands off, we're hands on.
Phil McCaw
Partner
Phil is the Founding Partner of Movac. He has been actively investing since 1998 and personally invested in all the Movac funds and led investment into over 20 companies.
The Movac story began in 1998 when Phil co-founded Abbott, McCaw, Richter & Associates ("AMR"), a systems integration and management consulting firm based in Wellington. AMR provided the financial and people platform for Phil and his co-founders to start investing in great Kiwi Tech. Leveraging this platform, Phil subsequently co-founded: eCentric Ventures - developers of on-line market-place solutions; eCargo - an on-line freight logistics business; PartsTrader - an on-line market place for car parts; and led the initial investment into Trade Me - New Zealand's leading online trading community.
With the successful exit of Trade Me to Fairfax in 2006, Phil and his original partners rebranded their business as Movac to exclusively focus on investing into and mentoring early stage, high growth potential technology businesses.
Outside of Movac, Phil remains an active angel investor and maintains a personal angel investment portfolio. He is a strong advocate for the development of the entrepreneurial and early stage investment eco-system in New Zealand and is the past Chair of the Angel Association of New Zealand; a founding investor in the Lightning Lab technology accelerator; and a founding investor in the Kiwi Landing Pad in San Francisco.
EDUCATION
Bachelor of Business Studies, Senior Scholar, Massey University.
CURRENT BOARD APPOINTMENTS
Aroa Biosurgery, Modlar, Shift72, Kaynemaile, and Author-it.
ANGEL INVESTMENTS
Flick Electric, CropX, The RugbySite, Lightning Lab Funds 1 & 2, LearnKo,Publons, Nyriad, Montoux, Cloud Cannon, GoodNest, Atomic
COMMUNITY INVESTMENTS
Kiwi Landing Pad, Young Enterprise, Bikes in Schools, I Have a Dream
David Beard
Partner
David joined Movac as a partner in 2006 and lead Movac's original investment into PowerByProxi through to its exit to Apple Inc in 2017. He has been involved in Movac's last three funds and taken over 10 through to investment and working as the investor director.
David began his career as an IT developer, followed by working as program director for large internet e-commerce, finance, and banking internet applications. He was then a management consultant for Deloitte, performing IT and strategic business planning.
From 2000 to 2006, David co-founded three companies: Level 3 Ltd – a UK based e-procurement/e-invoicing consultancy firm; Purchase3.com – an expense management SaaS solution for e-invoicing and credit card expenses; and, Dataworks – an early cloud based backup solution for SMEs.
David is a passionate supporter and advocate for New Zealand high-tech sector and is in his happy space when he's working closely with founders to commercialise world leading, break-through technology. Outside of Movac, David is on the advisory board for NZ TechWeek, a mentor and judge on UoA Velocity challenge and also assists tech incubators in an advisory role.
EDUCATION
B.Sc Mechanical Engineering (like many entrepreneurs, not completed)
CURRENT BOARD APPOINTMENTS
Coretex, Mint Innovation, PowerbyProxi (recently retired), Modlar, Timely and NZ TechWeek (Board of Advisors)
Mark Vivian
Partner
Mark originally joined Movac as an Investment Manager during the investment period of Fund 2 in 2008, and was involved in the fund's investments in PowerbyProxi and Zeosoft (exited to MASH Holdings Japan). Shortly after, he became a Partner to lead the capital raising of Movac Fund 3. Mark has primary responsibility for deal sourcing, investor relations, and the Movac community.
Mark has made several angel investments, and has several advisory board roles with innovative high growth companies. Several of these companies have subsequently been acquired, creating value for shareholders, for example, Yellow Brick Road acquired by Kono Foods, and Global Career Link acquired by Manpower Solutions.
Prior to joining Movac, Mark was Manager of Broadcasting & Content at the New Zealand Rugby Union, responsible for their SANZAR broadcasting contracts (over US$800m in value), as well as all other areas of content commercialisation.
Mark was founding CEO of KEA (Kiwi Expats Abroad), an award-winning venture that harnesses New Zealand's expat community and worked with over 150 New Zealand businesses to access global markets through this network.
Mark also spent a decade working in the UK and US, in key roles within high growth companies. He was an early stage employee with Robert Walters Associates, which listed on the London Stock Exchange in 1996. In Silicon Valley, Mark was an also an early stage employee at Niku Corporation, leading their business development team. Niku listed in 2000 and at that time was the third most successful tech IPO on the NASDAQ. Niku was subsequently purchased by Computer Associates for US$350m.
Mark holds several independent directorships and is a Member of the Institute of Directors.
Mark Stuart
Partner
Mark has been involved in entrepreneurial activities for over thirty years as a founder, CEO, Director and investor.
As well as his own ventures, Mark was one of the pioneers of university research commercialisation in New Zealand. Mark has launched a number of companies based on a broad range of technologies including software, electronics, life sciences, artificial intelligence and industrial processes.
Mark is a strong believer in the value of scientific research for public good and the role it plays in innovation. He was the founder of KiwiNet, a partnership of 16 research organisations which was established to increase the scale and impact of science and technology based innovation in New Zealand and served on the Board of the NZ Institute for Plant and Food Research.
Mark serves on the Council of the New Zealand Venture Capital Association and was previously on the advisory board of NZBio and the Council of the Angel Association of New Zealand.
EDUCATION
Master of Business Administration from the University of Otago.
CURRENT BOARD APPOINTMENTS
Vend, Unleashed Software, Parking Sense and KiwiNet
Lovina McMurchy
Partner
Lovina joined Movac as a venture partner in 2019 and is currently working on identifying investment opportunities for Fund 4. She is also serving on the investment committee for University of Auckland's Return on Science fund, is an NZTE Beachhead Advisor and is a judge for the NZ Hi-tech awards.
Lovina spent the last 20 years working in global technology companies with experience ranging across product development, go-to-market execution and P&L management. Most recently she worked on the Alexa team to build out voice-based shopping services and was a speaker at international conferences evangelizing voice as the next technology platform. Prior to that, she pioneered Amazon's move into the subscription economy by building a technology platform to allow both Amazon teams and external teams to rapidly launch and sell subscription products on Amazon. She managed the end to end business  and scaled the P&L into a $300m+ USD.
At Microsoft, Lovina held several senior leadership roles focused on product innovation and building new monetization channels for both Skype and for Windows. She did an international tour of duty with the company working as Chief Marketing Officer for Microsoft Latin America where she was responsible for the $1.3B in consumer revenue. At Starbucks she launched several technology innovation services including the in-store wifi network and Starbucks first "order by phone" offering.
Before leaving New Zealand, Lovina held roles as Director of Data Science for Colmar-Brunton research and was Head of Pricing for Vodafone.
Lovina has a passion for helping New Zealand tech companies compete internationally and has a special interest in AI-led technology companies.
EDUCATION
MBA, Harvard Business School, Masters, Mathematics & Statistics University of Auckland.
CURRENT BOARD APPOINTMENTS
Uneeq, Ayannah.com
Jason Graham
Partner
Jason joined Movac in 2012 and was promoted to Investment Director in 2017. He has been the lead analyst on the majority of the Fund 3 and Fund 4 investments to date. Jason leads our company benchmarking and valuation frameworks and shadows the Movac Partners on the boards of Unleashed Software, Timely and Aroa Biosurgery.
Prior to joining Movac, Jason was part of the Bank of New Zealand Treasury team, responsible for funding the bank through domestic and offshore markets.
EDUCATION
Bachelor of Commerce from Auckland University / Masters of Applied Finance from Victoria University of Wellington.
CURRENT BOARD APPOINTMENTS
Author-it
Rebecca Treacy
Investor in Residence
Rebecca Treacy
Investor in Residence
Rebecca is an investor in Movac's funds 3 and 4. She joined Movac in December 2016 and brings a different perspective to the team, having spent 12 years in London at two leading US investment banks focusing on client relations and sales in the foreign exchange markets.
EDUCATION
Bachelor of Science in Zoology and Physiology from the University of Otago.
Tania Gregory
Finance Manager
Tania Gregory
Finance Manager
Tania joined Movac full-time in 2016 as Finance Manager.

Tania has a strong administrative and financial background, most recently working for the last six years as a Consultant in the Taxation Team at Crowe Horwath. There she assisted with annual accounting compliance and ad-hoc advisory and administrative services. While at Crowe Horwath, Tania worked closely with the Movac team, assisting with financial functions.

EDUCATION
New Zealand Diploma in Business.
Peter Taylor
Investment Analyst
Peter Taylor
Investment Analyst
Peter joined Movac in 2018 as an Investment Analyst, focusing on screening new investment opportunities, progressing encouraging deals and working with existing investments to drive further growth.
Prior to joining Movac, Peter was an Investment Analyst at Private Equity firm, Rangatira Investments, that focused on investments into middle-market private New Zealand businesses. Peter is also a three-time Olympian and was a Bronze Medallist at the London 2012 Olympics in the sport of Rowing.
EDUCATION
Bachelor of Commerce in Finance and Accounting from The University of Auckland,
Post-Graduate Diploma in Sport Management from Massey University.
Current Board Appointments
Special Olympics New Zealand
Alex Qi
Investment Analyst
Alex Qi
Investment Analyst
Originally from China, Alex joined Movac in 2018 as an investment analyst.
Prior to joining Movac, Alex was part of the Bank of New Zealand Markets Finance team, involved in the performance and risk analysis of the Markets division. Prior to moving to New Zealand, she worked in Beijing on an public offering on the ASX of Sunz, a real estate and education group. Alex also worked as an assistant to the board of directors in Telestone, a telecom company listed on Nasdaq.
EDUCATION
Bachelor of Arts degree in English from University of Science and Technology Beijing,
Master of Management in Banking and Finance from Massey University,
Passed all three levels of the CFA Program.
Cassie McAdams
Investment and Community Manager
Cassie McAdams
Investment and Community Manager
Cassie joined Movac in 2020 on the launch of Fund 5. Her previous role was an Investment Manager at New Zealand Trade & Enterprise where she worked with start-ups to get ready for capital raising. Prior to returning home to New Zealand, she worked in consulting roles at PricewaterhouseCoopers at Deutsche Bank in London. Cassie is the Founder of OnBoard, a programme working to build a pipeline of tomorrow's start-up directors.
Education
MBA from IE Business School (Madrid), and a Bachelor of Laws and a Bachelor of Science from the University of Otago.
Current Board Appointments
New Zealand Ecolabelling Trust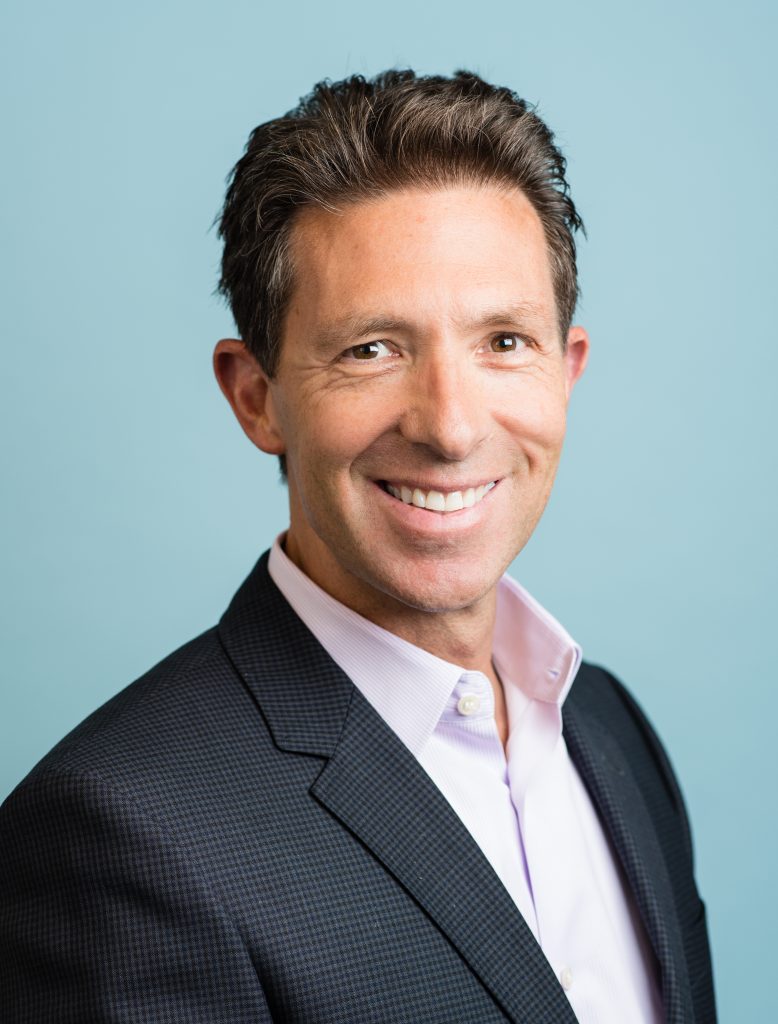 Ben Anderson
Operating Partner - Talent
Ben Anderson
Operating Partner - Talent
Fund 3 and 4 Operating Partner and Investor.
Ben is an investor in Movac's Fund 3 and 4. He is the Founder and CEO, North America at Renaissance Leadership based in the San Francisco Bay Area. He is also the Chair of the NZTE North American Beach Heads programme which assists New Zealand companies with their US market entry strategies.
To support our portfolio companies and to accelerate value creation, Ben Anderson (and his firm) has joined us as a Fund 3 and 4 Operating Partner and Investor. Ben is based in Menlo Park Silicon Valley and has been there for over ten years. His leadership advisory firm completes over 100 senior level placements a year for fast-growing technology companies. He works with many of the leading venture capital firms. Movac leverages Ben, his firm and their networks for the following services:
1. Leadership and organizational change support
2. Team Building and Recruitment advice
3. Board and mentor recruitment
4. Access to the top Silicon Valley coaches
5. Compensation studies
6. Deep network for business development and networking
Ed Robinson
Operating Partner - Product
Ed Robinson
Operating Partner - Product
Ed is a New Zealand technology entrepreneur, now based in San Francisco USA.
Ed specializes in turning product management into the fuel that drives your business – "without product you have nothing to sell". This starts with product market fit, developing a scalable business and pricing model, then cementing high-performance development practices as the company grows.
Ed was co-founder and CEO of Wellington-based Aptimize, he grew from idea to acquisition within two years in 2011. In the USA, Ed works with major companies including Microsoft, Riverbed, NGINX and Mulesoft.
His areas of strength include:
1. Enterprise/Business software products
2. Infrastructure, networking and development tools
3. Open source software models
4. USA market entry and business setup
Ed joined the Movac team as an Operating Partner in Funds 3 and 4. He has served on the board of Movac portfolio companies and is enthusiastic about helping New Zealand companies succeed internationally.
Serge van Dam
Operating Partner - Sales
Serge van Dam
Operating Partner - Sales
Serge is an investor in Movac's Fund 3 and 4. He is an active investor and director in various high-growth New Zealand-founded software companies, including; Wipster (video workflow), Montoux (actuarial computation) and Common Ledger (financial data).
Previously, he spent a decade as an acknowledged thought leader in digital banking and payments, having been part of the leadership team for M-Com - the world's leading mobile banking platform - which was acquired by NASDAQ-listed Fiserv in 2011.
Originally an organizational psychologist, Serge is passionate about growth in all of its manifestations. Movac leverages Serge to assist our existing and future portfolio companies with:
1. Market and business development
2. B2B and technology marketing
3. Repeatable and scalable sales and distribution models
4. Active governance and strategic leadership
Richard Abbott
Operating Partner
Richard Abbott
Operating Partner
Venture Partner and Investor in Movac Funds 1, 2, 3.
Richard is one of the founding partners of Movac and a key investor in all the Movac funds. He serves on the investment committees for Funds 2 and 3.

He is now a semi-retired private investor, philanthropist and company director specialising in internet businesses. He worked in IT during London's late 80s banking Big Bang, and in Wellington with local firms CSI and Deloitte Consulting during the 90s.

In 1997 he co-founded IT consulting firm AMR (now Maven) and subsequently Movac.

Richard was chairman of Trade Me from 2000 through to its sale. He is a director of Wellington internet company StarNow. Richard was a trustee of WWF New Zealand in the mid 2000s and was elected a school trustee in 2009. Richard is an active philanthropist; he joined the Jasmine Social Investments Board in 2006 and is a trustee of his own family foundation Jester 003 Charitable Trust.